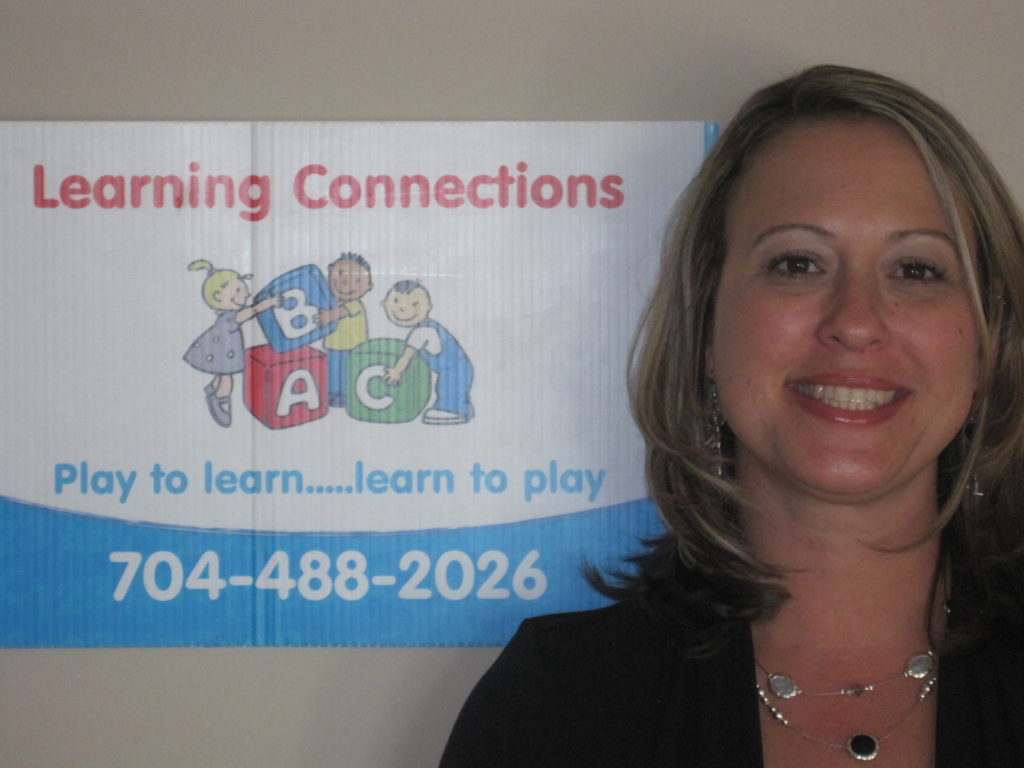 Our Approach
Pam Orf, CBRS/ITFS/ITDS. I graduated from University of Florida with a degree in special education and a teaching certificate for preK-grade three education, and training in early intervention. I completed a master's level program at University of Central Florida to be a certified Infant & Toddler Developmental specialist. I'm a certified reviewer for the Infant and Toddler program and an Infant, Toddler, and Family Specialist. I have taught Kindergarten, second grade, and have been working in the infant and toddler program as a special instruction teacher/CBRS for fourteen years. I became certified as a PLAY project home consultant to be able to work with families after their child ages out of the Infant and Toddler Program. I'm a member of the council for Exceptional Children and the International Council on Developmental and Learning Disorders. I have developed Learning Connections Unlimited and trained CBRS providers working with me. I have a special interest and have been very successful working with child with autism and speech delays
Meet the Team

Kristy McKito
I graduated from Indiana University of Pennsylvania (IUP) with a B.S. in Early Childhood Education. I hold the North Carolina Infant Toddler Family Specialist certificate and have been a CBRS provider with Learning Connections Unlimited for almost 10 years.  In addition, I maintain active North Carolina teaching licenses in Birth-Kindergarten and Kindergarten-6th Grade.  Prior to working in the field of early intervention, I was an elementary school teacher for North Carolina Public Schools.  Most of my teaching experience was with the Mooresville Graded School District.  I have been working with young children and their families in various capacities for almost 20 years!   My knowledge of child development and early childhood education is extensive, but my most valuable learning experiences have been raising my own (3) children.  Parenting is a journey that I am continually learning and growing from.  I truly enjoy connecting with families and supporting them through their child's developmental milestones.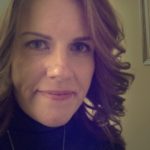 Christy Davison
Christy Davison ​earned her B.S. in Speech Pathology and Audiology from Marquette University in 1995 and in 1997 earned a Master's degree in Elementary Education from Duquesne University.  She has been a CBRS professional in the Early Intervention field for over 19 years working with infants, toddlers, and their families. She is experienced in all areas of a child's development and dedicated to supporting children and their families. Christy holds the North Carolina Infant Toddler Family Specialist Certificate and currently she serves children and their families in Mecklenburg County. Christy has lived in Charlotte for 17 years but is originally from Wisconsin. In her free time, she enjoys the outdoors, yoga, watching the Green Bay Packers, and spending time her husband and 2 young children.
Karen Tozier
Karen Tozier graduated with a Bachelor's degree in Special Education and Elementary Education from Buffalo State College. She also received her Master's degree in Deaf and Hard of Hearing Education from Adelphi University. She has taught in various fields with her focus being in early childhood special education for 15years. Karen holds the North Carolina Infant Toddler Family Specialist Certificate and currently she serves children and their families in both Mecklenburg and Cabarrus counties. Karen is originally from New York and has lived in North Carolina for the last 12 years with her husband and five children.
Tammy Frazier

Sue Falico
I'm a graduate of St. Joseph's College in New York and earned a B.A. in Child Study (Elementary Education) and an M.A. in Infant-Toddler Therapeutic Special Education Birth-Grade 2. I'm a certified CBRS-Early Intervention Provider and hold a North Carolina Infant-Toddler Family Specialist Certificate currently serving children and families in Iredell County. I have taught children with special needs in a variety of educational settings such as preschool, public school, and private school. Most of my teaching experience is in Pre-K and Kindergarten where I taught a diverse population of children with all abilities through a hands-on multisensory approach to learning. Teaching children skills according to their learning style and interests is a passion of mine because children learn best through their senses and by making meaningful connections to the world around them. I enjoy working with children and their families by providing innovative ways and ideas on how to help their child achieve success. I'm originally from Long Island, NY and have been living in Mooresville for 6 years with my husband, child, and 2 dogs. My interests include spending time with my family, reading, volunteering at my child's school, and playing pickleball.
Devra Chambers
Carolyn Weber

Shelly Shaver
My name is Michelle Shaver, but my parents, family, and friends all call me Shelly.   I am originally from Indianapolis Indiana but have lived in Charlotte, North Carolina for about 16 years.  I graduated from Purdue University in May 2000 with a Bachelors of Science in Early Childhood Education and Intervention with endorsements in kindergarten and special education.  After graduation, I took a position in a Special Needs Preschool classroom at Hapeville Elementary School in Atlanta, Georgia.  In 2003, I moved to Charlotte, North Carolina and accepted a position with the Exceptional Children's Preschool Department with Charlotte Mecklenburg Schools.   I joined Learning Connections Unlimited with Pam Orf in December of 2017.
Patty Hoeker
Patty is a graduate of Keene State College in New Hampshire were she earned a dual Bachelor's degree in Early Childhood Education and Developmental Psychology. She is a certified CBRS and a Developmental Specialist serving children and their families in Mecklenburg County. Previously, Patty has taught at the toddler-preschool level as well as worked in the public school setting where her focus was in Special Education kindergarten-6th grade. She is originally from New Hampshire and in her free time enjoys spending time with her husband, 2 grown children, doing yoga, cooking and going to the beach.
We have worked with so many families since opening in 2006 and would love the opportunity to support your family.
Testimonials "We started working with Pam two weeks after our now adopted little boy came to us at 7 1/2 months old. He had a rough start at life. He had been taken into DSS custody when he was 6 months old for abuse and neglect. At the time he came to us, he tested at the 3 month old level in both Social Emotional and Motor Skills areas. He didn't recognize himself in the mirror and could barely sit up by himself. Within 3 months, he showed dramatic improvement, in 6 months he was testing close to normal. We worked with Pam until he was just over 25 months old, when he was evaluated at that time, he tested at the 30 month level for both – some even scoring as high as 36 months! She gave us the tools we needed to help him and him the tools he needed to become the wonderful happy little boy that he is today. We can't thank Pam enough for what she has done for our family and wholeheartedly give our highest recommendation to any family considering working with her and her team." – Bill and Denise C.
"Exceptional . She not only provided services she cared too."
"Thank you so much for the outstanding job you have done with my son. It has meant so much to me to know you care and will give him your best."
"We want to thank you so much with warmest gratitude for all the time you have spent with our daughter teaching her."
"Honestly I was probably the biggest pessimist when it came to "Play Therapy" but IT WORKED! I credit Heather from Learning Connections with all of our success. Heather used and shared teaching skills that allowed my daughter to stop being angry and frustrated, and instead focused on a fun and easygoing way to teach the same concepts we'd been struggling with. The concepts she taught my daughter were essential building blocks her development. My daughter isn't the only one who really looks forward to "Miss Heathers" weekly visit. She's really helped me be a better mother to my daughter and to take back "fun time" instead of feeling frustrated and helpless. I will continue to tell everyone that will listen that both they and their child can benefit greatly by partnering with the Learning Connections Team." Respectfully Karen
"I really enjoy working with Lauren. She seems to be very help to the family and informative not only regarding child development but other issues the family may be dealing with. Good rapport between her and various family members is evident and I have never received any complaints from the parents." ~Keila